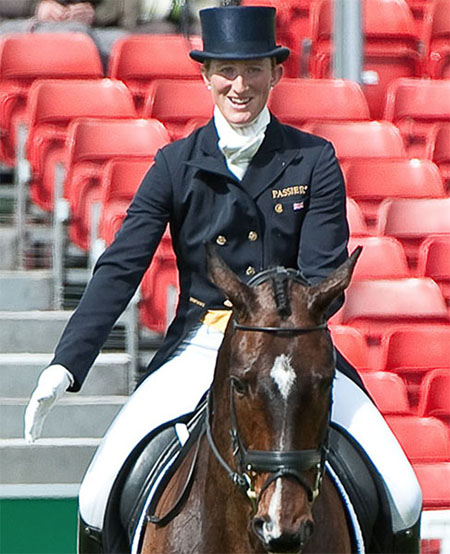 OWNERS: Phil & Maureen Smith
BREEDING: Broadsword out of Another Rumour
FOALED: 1994
HEIGHT: 16.1hh
COLOUR: Bay
SEX: Gelding
Jasper is an eccentric genius! He adores people and in his retirement lives out 24/7 with Bug (Nick of Thyme). He even has his feet trimmed in the field as he hates coming in.
During his competition days he did some amazing things for my career and he probably taught me more about horsemanship than any other horse. He really got into your head and knew every tiny thought going though it – so mindset to ride Jasper was hugely important.
On his day he was unbeatable but once he'd been somewhere a few times he tended to know where home was and, despite my best efforts, there were occasions it just wasn't our day. I owe Jasper a huge amount.
MAJOR ACHIEVEMENTS:
2008
Won British Open Championships
Reserve for Beijing Olympics
2007
Won Luhmuhlen CCI****
2006
11th Badminton CCI****
2004
Won British Open Championships
2002
Won British Intermediate Championships
Amassed 1248 BE points