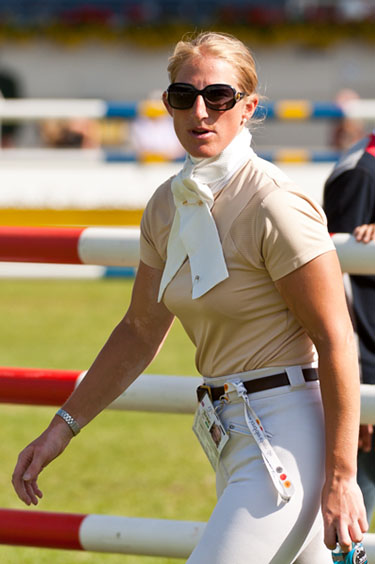 Ruth has always had a massive passion and determination to succeed in equestrianism. By the age of eight she had set her sights on competing at the famous Badminton Horse Trials, a goal she achieved ten years later in 1998. Ruth went on to complete 16 Four Star events, with four top 10 placings including a win, before turning her competitive focus solely to Dressage, a sport in which she had already carved an impressive reputation.
Born in August 1979 in Kent, Ruth spent her childhood riding all sorts of ponies. Her parents were farmers who specialised in renovating derelict properties. This resulted in moving house a number of times and taking the 'Friend' (Ruth's maiden name) family to Aberdeenshire. Here Ruth spent the majority of her Pony Club years with the Aberdeenshire Pony Club. Ruth's parents relocated for the final time, retiring to Cumbria to enable Ruth to progress her riding career.
Ruth was now building a great partnership with Ice Dancer, winning the Pony Club Championships in 1995 and fulfilling her Badminton dream in 1998 with a clear round. The pair also completed Burghley that year.
The following Spring, with the help of longstanding backers Henry and Cathy Marriott, Ruth started her own business. 1999 proved to be successful: she completed another Badminton on Ice Dancer and won the coveted Young Rider National Championships at Bramham, this time riding Classic Wizard. Subsequently Ruth's northern roots led her to be based in Cumbria with owners, Hugh and Ann Lawson, for what turned out to be a most happy eleven and a half years.
A chance meeting during the foot and mouth epidemic of 2001 resulted in her riding for Phil and Maureen Smith. The first notable achievement for the Smiths was when Two Thyme won the British Eventing Intermediate Championships at Gatcombe in 2002. Two Thyme went on to win the British Eventing Open Championships twice, a title Ruth also won with Mayhem.
Two Thyme's greatest success came when he won the Luhmühlen Four Star in 2007. This resulted in the pair being listed as reserve for the Beijing Olympics but, disappointingly, Two Thyme was injured and unable to compete – the biggest low of Ruth's career.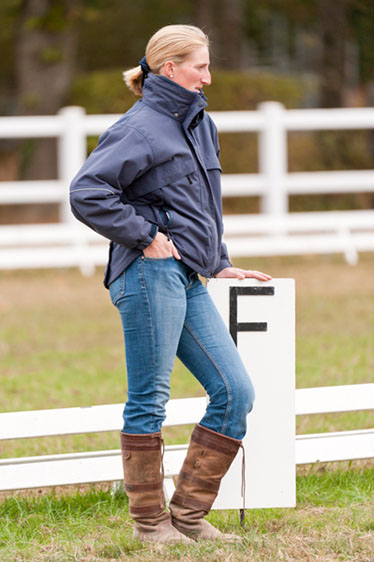 Ruth moved to Foston Stud, near Uttoxeter, in 2012 to be in the hub of the Eventing and Dressage scenes. She has created a superb facility for training competition horses and is also in demand by a growing clientele of riders whom she trains either at Foston or at clinics across the country. Ruth is a British Eventing Accredited Trainer.
Before Ruth hung up her Eventing boots in 2016, she already had six National Dressage Titles to her name with a variety of different horses. In December 2013 she finished second at her first ever Grand Prix competition riding her own, home produced, Shadowfax. To succeed at the very highest level in both Eventing and Dressage is almost unheard of.
Ruth has benefited from being a part of the Lottery Funded World Class Programme. She has a fantastic back up team of vets, farriers, physios, sponsors, grooms and trainers and has combined hard work with the ultimate dedicated care and training for all the horses in her yard.
With her Eventing career now behind her, but her immense drive, dedication and ambition very much still in place, she has realistic hopes to compete and win medals in Dressage.
With the countdown clock to the Tokyo 2020 Olympics ticking, it is the perfect time to build a team of horses capable of winning medals. Ruth is looking for investors to help realise this goal and has a number of packages and ideas available to interested parties.
Photos © Trevor Holt